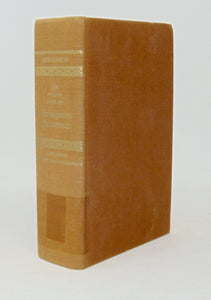 Shakespeare; Stevenson, Burton [compiler]. The Folger Books of Shakespeare Quotations. Folger Books, 1979. ISBN: 9780918016003. [8184]
Brown cloth, no dust jacket, 6 x 8 1/2 inches, 766 clean pp. Ex library with outline of removed spine label, some labels & stamps within. Good. Hardcover.

A compact reference book of quotations from Shakespeare's plays and poems, listed by subject and identifying the source, location, and speaker

Originally published as The Standard Book of Shakespeare Quotations by Funk & Wagnalls in 1953.