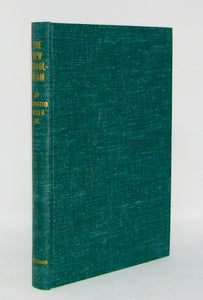 Alger, Horatio, Jr. The New SchoolMa'am; or, A Summer in North Sparta (Westgard Limited Edition). Des Plaines, IL: Gilbert K. Westgard II, 1976. Limited Edition. [6309]
No. 165 of 200 copies, signed by the publisher. Fine green cloth with bright gilt titles, 140 clean pp., as new. No dust jacket, as issued. Fine. Hardcover.

A facsimile reprint of the 1877 edition. The first edition was anonymous and was issued in paper wrappers. It was later re-issued as A Fancy of Hers in Munsey's Magazine, March, 1893.
Dedicated to "The Grand Army of American SchoolMa'ams, One Hundred Thousand Strong."